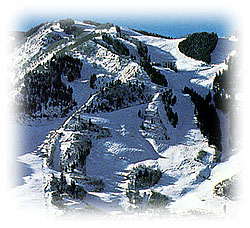 2000 ASPEN WINTER CONFERENCE ON PARTICLE PHYSICS
January 16 - 22, 2000
VISTAS ON XXIst CENTURY PARTICLE PHYSICS
PROGRAM and TRANSPARENCIES
(speakers: please notify W. Smith of contributed files)
The focus of the conference will be the latest experimental results (from Babar, CLEO, LEP-2, HERA, SNO, Super-Kamiokande, Tevatron, CERN and Fermilab CP-Violation experiments, ... ), plans for future neutrino and collider experiments, as well as on theoretical ideas, old and new, on fundamental physics beyond the currently explored scales.
The conference is open; however, due to space and format, attendance is limited. Participants are selected from applications submitted to the conference. Some support for younger participants will be available.
The Aspen Center for Physics is committed to a significant participation of women and under-represented groups in all the Center's programs.

Information on the Aspen Center for Physics may be obtained from:


http://andy.bu.edu/aspen/particle.html
or
Aspen Center for Physics
700 W. Gillespie Street, Aspen, CO 81611

970-925-2585, Fax: 970-920-1167
INTERNATIONAL ADVISORY COMMITTEE
John Dainton

Jack Gunion

Jeff Harvey

Vera Luth

Joe Lykken

Hitoshi Murayama

Liverpool

U.C. Davis

U. Chicago

SLAC

FNAL

U.C. Berkeley

Ann Nelson

Lisa Randall

Luigi Rolandi

Heidi Schellman

Micheal Shaevitz

Henry Sobel

U. Washington

Princeton

CERN

Northwesterm

FNAL/Columbia

U.C. Irvine
SCIENTIFIC PROGRAM COMMITTEE/ASPEN ORGANIZING COMMITTEE
Pierre Ramond (co-chair)

Wesley Smith (co-chair)

University of Florida

University of Wisconsin

Howard E. Haber

Sydney Meshkov

U.C. Santa Cruz

Caltech